Tag:
contact center vs call center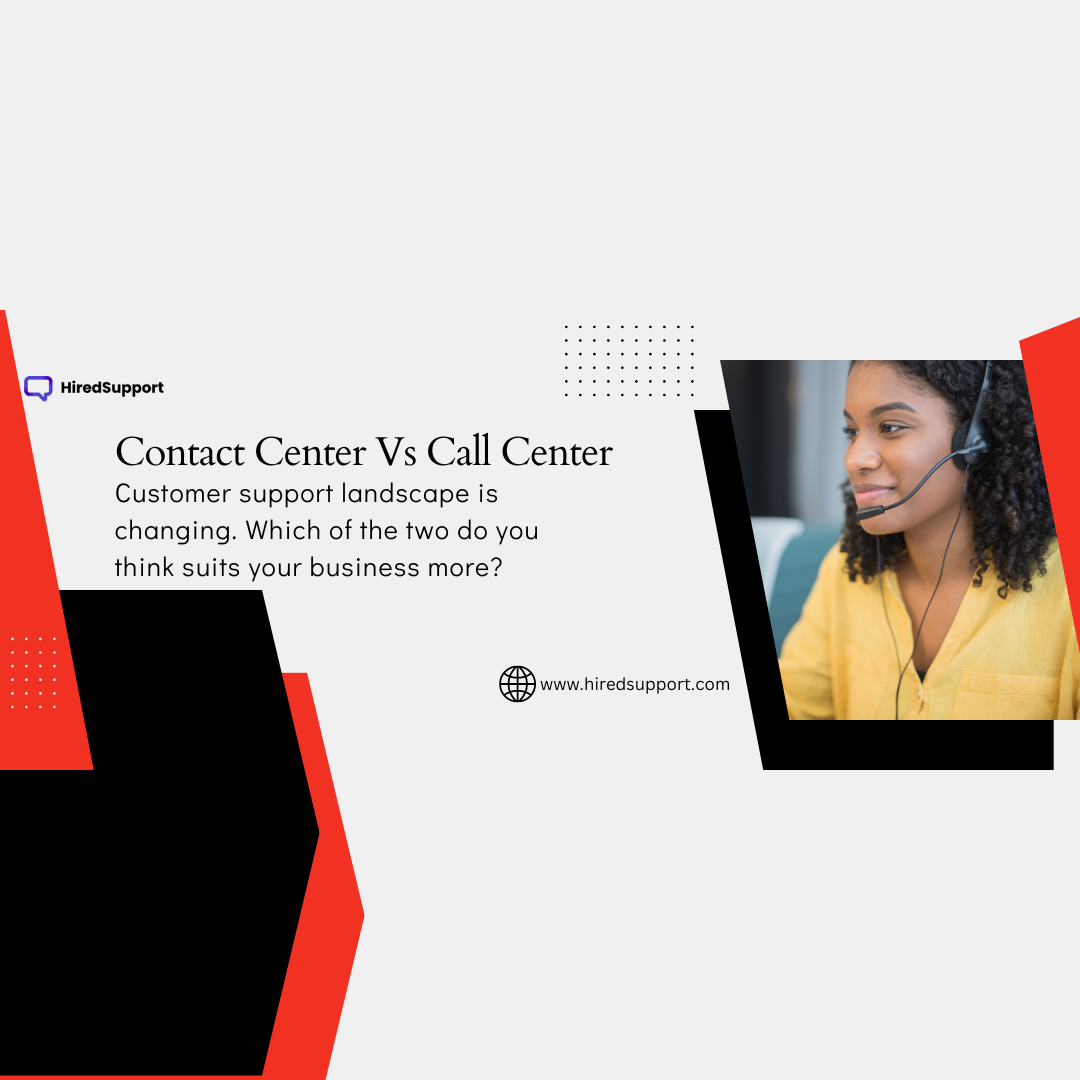 April 25, 2023
Courtesy: Customer Contact Central According to a 2021 Microsoft report, 90% of customers think of customer service as a deciding factor in their choice of brand. The same report also suggests that 58% of them would switch companies rather than
D
Thinking About Outsourcing?

Get a 24/7 support team that will increase your customer satisfaction, decrease response time, and increase your ROI.