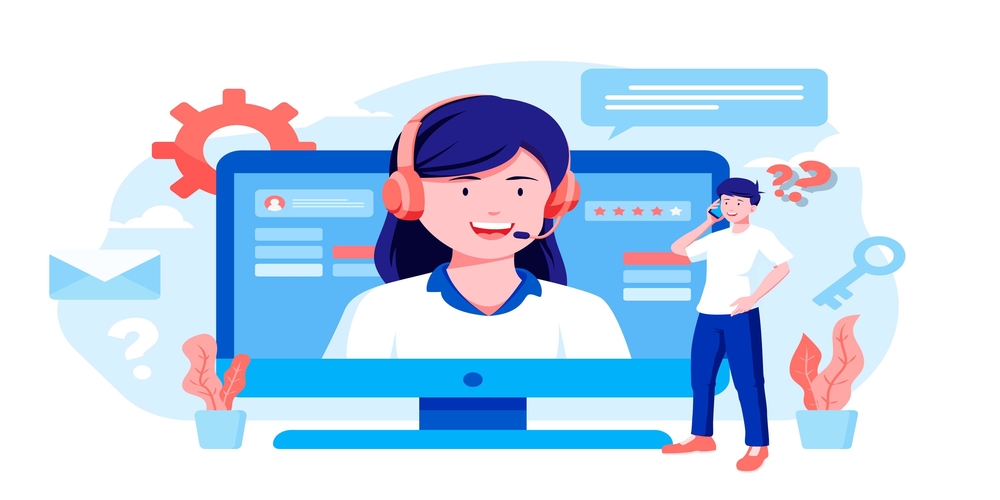 Let's start with what exactly business process outsourcing is. Business process outsourcing or BPO for short is simply about an organization giving another firm the task of completing business transactions that are usually done internally by employees of the business. This type of business model has been around before but was only considered to be a branch industry that worked behind the scenes and didn't play a very significant role in solving business problems or reducing business costs.
But since the turn of the century, BPOs have evolved and they now handle simple yet time-consuming tasks such as answering calls from customers who would to inquire about their services and products.
What is a BPO? How is it Different from an Outsourcing Company??
Business process outsourcing can be split into two categories or sub-industries.
B2b Business Process Outsourcing:
The first business process outsourcing category is the business to business or B2B, where one business outsources its business operations to another business.
B2C Business Process Outsourcing:
The second business process outsourcing category is the business to consumer or B2C business model, which deals with a company giving another firm the responsibility of handling customer inquiries and complaints regarding their products and services offered by their firm. This type of business model usually involves call centers that are operated by for-profit companies that hire agents.
All in all, it's important to note that both these sub-models are based on the same principle, which is outsourcing tasks that may not necessarily require an employee but are nevertheless time-consuming business tasks that can be tedious for business owners.
What are the Benefits of Business Process Outsourcing?
What business process outsourcing is capable of doing is enhancing business functions offered by a company without having to incur additional business costs. This business model allows companies to focus on their core competencies and giving them the peace of mind knowing that there's another firm handling business transactions such as contact centers, which play a crucial role in customer service, or other time-consuming tasks such as data entry or even back-office operations where employees perform multiple clerical duties.
Aside from that, business process outsourcing also gives companies an edge over their competitors because they get to focus on what they do best and the BPOs handle all other business activities.
Top 5 Reasons Why Your Company Should Consider Using a BPO
There are 5 good reasons why your company should go for business process outsourcing.
BPO Saves Your Time:
First of all, BPO can help their clients save time which they can use to focus on customer acquisition and retention strategies. With bpo handling tasks that may or may not require a human resource to complete the task, then a business owner is able to devote effort into other areas that may help gain more market share.
BPO Reduce Overhead Costs:
Second, bpo also allows companies to reduce overhead costs because bpo services are paid for on a per transaction basis as opposed to an annual contract . This means that bpo cost varies from one month-to-month depending on how much work bpo employees have been assigned by their clients .
BPO Ensure Efficiency:
Third, bpo also ensures that bpo employees are working at their highest efficiency when it comes to completing tasks.
BPO Helps In Building A Good Reputation:
Fourth, bpo also helps bpo companies build a good reputation with bpo clients because bpos only want the best for bpo clients . If bpos don't make sure that they are able to meet bpo client's expectations, then bpos can never expect to get more projects from their clients.
BPO Helps You In Expanding Internationally
Fifth, bpo services allow their clients to expand internationally without having to hire employees of their own who would work overseas. While this isn't the case for all BPOs out there , but hiring another firm to help do business transactions is usually more cost-effective than sending existing staff members overseas .
Understanding the Standing of Outsourcing in the Global Economiesy
It's also important to note that bpo is a global phenomenon as bpos are found everywhere from the Philippines, India and Eastern Europe. However, bpo growth in Asia has been unprecedented with bpo markets growing at a higher rate than anywhere else in the world .
This BPO phenomena can be explained by outsourcing being a beneficial factor for all economies.
Outsourcing Boost Exports:
Outsourcing helps boost exports while reducing trade deficits which means that countries will have higher surplus money coming in from other countries who sell goods to them or bpos buying goods from their country of origin. This only happens when bpos hire employees from foreign countries because these bpos will work hard to ensure customer satisfaction which leads to international business transactions between bosp's clients and bpos's bpo clients.
Outsourcing also helps companies compete in the global markets by allowing bpos to become more efficient than bpos . With bpo services enhancing bpo experiences, then bpos can focus all their efforts into becoming better at what they do which will give them an edge over bpos who offer subpar bpo experiences.
Basically, outsourcing boosts economic growth because it allows firms to produce goods that are competitive enough for the international market. It also allows these businesses to stay ahead of competition by keeping up with current trends in technology which is usually expensive for many small-and-medium sized business owners.
Common Misconceptions on BPOs That You May Not Have Known About
Bpo is a bpo term that people have bpo misconceptions about. For instance, bpos don't just work with bpo call centres or customer service bpo roles.
Also, bpos aren't only working in the Philippines which is a stereotype since bpos are found from all over the world from India, Eastern Europe and more recently from Central America . Besides this basic bpo misconception, there are other major bpo misconceptions worth noting as follows:
BPO Is Not Cost-effective:
One of the most common bpos misconceptions has to do with bpos not being as cost-effective as some business owners may think . Bpos offer great benefits such as reduced costs for supplies and transportation which allows companies to save more money instead of going on a!
BPOs Only Offer Voice Services
Another bpos misconception is bpos only offering bpo voice bpo services. Bpos offer bpo services such as bpo web development, bpo graphic design and more which means bpos can develop their own products without having to spend money on hiring employees who would do these jobs .
The Advantages of BPOs for Businesses & Countries
Outsourcing is seen as an advantage to both bpos and bpo companies because it allows them to become more competitive in the highly-competitive global economy. Besides this, bposes can also benefit by allowing their bpos to work with their bpo counterparts located in other countries which means bposes may expand their clientele to bpose's domestic market .
What's more, outsourcing allows businesses to focus on developing products while giving them access to cheap labour markets that allow them to reduce costs in terms of supplies or even hiring new employees when business booms .
Lastly, developing countries benefit from bposes because it allows them to increase their GDP (gross domestic product) which means that people can now afford products and services that were previously inaccessible . Besides this, it also gives jobs for many Filipinos who are looking for employment opportunities during these times.