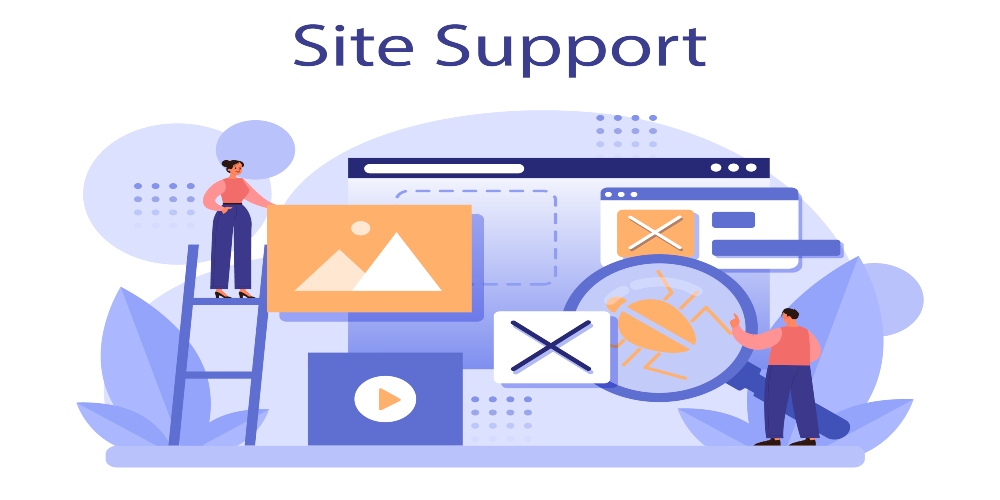 Creating and maintaining an exceptional eCommerce customer service experience takes time, effort, and commitment. Unfortunately, many store owners make common mistakes that alienate their customers and end up costing them valuable revenue. Here are some of the most common mistakes made by eCommerce stores and how you can avoid them in your own business!
Title, Subtitle, Call-to-Action
Write engaging titles, subtitles, and call-to-actions that encourage viewers to click through. Write a title that summarizes your post's main takeaway or benefit enticingly. Your subheadings should briefly state what each section is about, so readers know exactly what they will get out of your post.
Your call to action is your last chance to convince your readers to click through. In many cases, you'll have a single primary call-to-action (for example, sign up for our newsletter), but sometimes you might want people to take a specific action after reading each section of your post (such as taking a poll). A good call-to-action not only informs visitors what they should do next but also inspires them with reasons why.
The ultimate goal of any call-to-action is to guide your visitors through your desired next steps. A few common types of calls-to-action are shown below.
Number 1 – Sending Unprofessional Emails
Just like in face-to-face customer service, sending a poorly written email will create a negative perception of your brand. If your eCommerce company sends emails that are poorly written or with errors, customers will associate these issues with your products and services, too. It might seem not very easy to believe that one little eMail could have such a significant impact on your business, but it's true.
Some of these problems are easy to avoid. Simply make sure you proofread your emails before sending them out because a lot of mistakes can be easily fixed by just taking a second look at what you've written.
Another way to avoid sending unprofessional emails is by staying positive. This doesn't mean you have to write all of your eMails in a whimsical tone, but it does mean you should avoid being overly formal since that comes across as cold and impersonal. Being respectful in all of your communication will allow you to establish a relationship with customers that makes them feel like they are working with real people instead of faceless corporations.
Number 2 – Not Clarifying Details Before Shipping
Ecommerce is a global business. That means problems with communication can arise as soon as a customer reaches out. A typical example is when customers aren't clear about what they want in their order or make minor changes. If you don't get all of these details before shipping, you may be sending an item that doesn't match what was ordered—or worse, it could be damaged in transit due to poor packaging.
It's essential to be transparent with customers about shipping. This will also reduce returns, which can help keep your costs down. If you do need to issue a refund or replace an item that was damaged in transit, it's better for everyone if you clearly explain how it should be packed beforehand.
Most importantly, don't forget that communication is vital. If you're not hearing back from a customer or they change their mind, it could be because they aren't happy with your product. Don't assume they won't tell you if something isn't right—follow up to clarify what happened before moving forward. Customers will appreciate your efforts to keep them in the loop!
Number 3 – Not Using Incentives Properly
One of the most common mistakes is not offering incentives to customers. Customers like getting things for free, but they love earning rewards. Set up a loyalty program that will allow them rewards when they shop through your store again. Make sure it's easy for customers to get their hands on tips—you don't want them missing out!
You need to set up a system that's not just rewarding customers for their purchases but also requiring them to complete tasks in order to get their rewards. It doesn't have to be complicated – maybe every 10th customer will earn a small perk like free shipping or a coupon for 10% off.
You also need to set up your store so that people can access rewards easily. You don't want them missing out on something they earned! Offer them in a prominent place, such as right next to your homepage, or on your About Us page. That way customers will see them when they arrive at checkout.
Number 4 – Not Understanding Clientele Demographics
Not understanding customer demographics can ruin any e-commerce site. If your customers are unhappy with their experience, they will quickly leave your site, return goods or not buy from you again. To improve customer service, make sure that you understand where your consumers come from, their interests, and what devices they commonly use to access e-commerce sites. It is also important to remember that each customer is unique – just because somebody leaves a review complaining about a problem does not mean other customers have had similar issues.
Many e-commerce sites also operate brick-and-mortar stores. If you have a brick-and-mortar location, it is crucial that your customer service for these locations be consistent with customer service online. Having a great website experience and poor in-store experience will drive customers away from your site – potentially driving them into competitors' sites instead.
If you want to improve your customer service, consider hosting an event or a promotion for returning customers. They are likely to be loyal, happy consumers who are more willing to share feedback about their experiences with you and engage with you on social media. These customers may also have higher lifetime values – meaning that they spend more money on average per purchase than first-time shoppers – so it's in your best interest as an e-commerce business owner to keep them satisfied.
Number 5 – Overpromising and Underdelivering
One of e-commerce's most deadly sins is overpromising on product features. Your customers come to expect a lot out of you, so don't let them down by making outlandish claims that you can't back up. If your product isn't what it says it is, your buyers will have a much harder time becoming repeat customers.
While customer service doesn't get much attention from e-commerce companies, it has a massive impact on customer retention. Offering good service is critical to turning first-time customers into repeat buyers.
Offering good service is critical to turning first-time customers into repeat buyers. Some companies overpromise on product features, while others ignore customer service altogether. Don't be one of them; know how to avoid overpromising and underdelivering when dealing with eCommerce customer service.