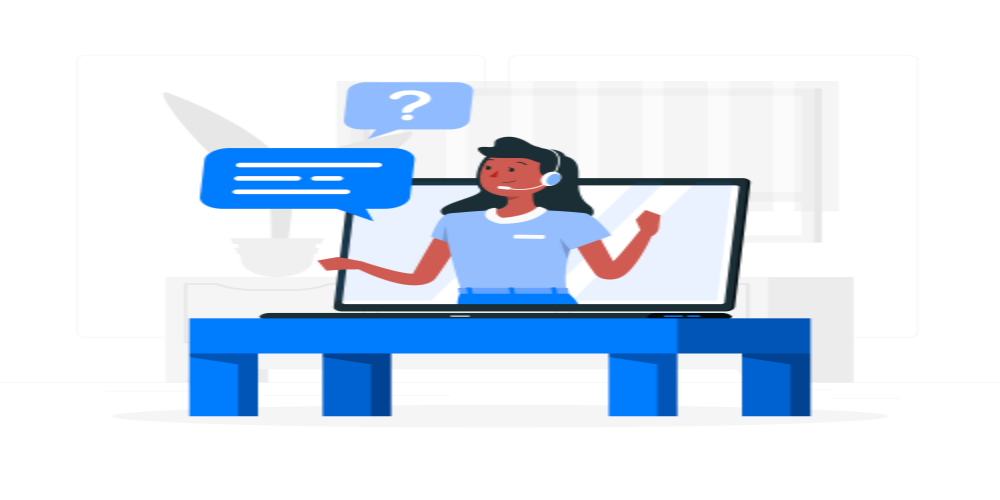 How Live Chat Agents Could Be A Blessing To Your Business?
What Are Live Chat Agents:
The live chat agent is a kind of online customer service representative who helps customers with their queries and provides information about the company's products, services, or policies. Live chat agents are usually outsourced to third-party service providers or freelancers to serve as an intermediary between the company and its customers.
Why Live Chat Agents Are Important?
Live chat agents are an important part of the customer service team in a company. It is an increasingly popular and effective way to provide customer service and answer customer queries. It helps both customers and businesses by providing instant responses to their queries. Live chat agents also provide the opportunity for businesses to sell products, answer objections, upsell or cross­sell other products, promote offers, etc.
Live Chat Agents Provide A Better User-Experience:
A live chat agent provides a better user experience for websites that are difficult to navigate or have slow loading times. It also helps with increasing conversion rates because it allows for accurate customer identification and problem-solving.
Live Chat Agents Improve Customer Engagement:
Live chat agents are a cost­effective way of improving customer engagement and providing a better customer experience. For SMBs, hiring a live chat agent is an affordable business expense that pays for itself in increased conversions and lower costs for customer service.
Live Chat Agents Increase Conversion Rates:
Live chat agents increase conversion rates by alleviating the need for customers to contact your company directly. Hiring live chat agents allows you to focus on serving customers better while maintaining a profitable bottom line. Before you hire live chat agents, make sure they fit with your company's culture so that they can provide excellent customer support and build strong relationships with your customers.
Live Chat Agents Help In Word Of Mouth Marketing:
A live chat agent can be helpful in the word of mouth marketing and customer acquisition. Live chat agents are there to answer customer queries and help them complete the necessary tasks.
Live Chat Agents Are The Real SuperHeroes:
Live chat agents are the real superheroes of your business. They handle customer inquiries in real­time and make sure your customers stay happy.
Live Chat Agents Do More Than Just Answering Questions:
Good live chat agents have a knack for making customers feel as if they just got the best customer service in the world — even when they don't have the answer to every question. That's because live chat is more than just answering questions, it's also about making sure you keep your customers from becoming frustrated and having to wait on hold for hours.
But, to avail the above benefits:
Live Chat Agents Should Provide An Excellent Customer Experience:
The agent should be able to provide an excellent customer service experience, which is achieved by giving the best solutions as soon as possible. For this reason, the agent needs to have a good knowledge of the products and services offered by the company.
Live Chat Agents Should Be Properly Trained:
Live chat agents should be properly trained on how to handle various types of queries that they might receive from customers. They should also be briefed about how these inquiries should be addressed and what their responses should look like. The training also includes a section on handling inappropriate comments or spam messages that they might come across during their work hours.
You Can Outsource Live Chat Agents For Free:
If you're ready to start looking for live chat agents, why spend thousands of bucks when you can outsource them easily? And yes, no financial risks. Seems Amazing? HiredSupport is offering you a Free Trial of 7 days. Our Live Chat Agents are vetted for quality. Choose us and you will never regret it.