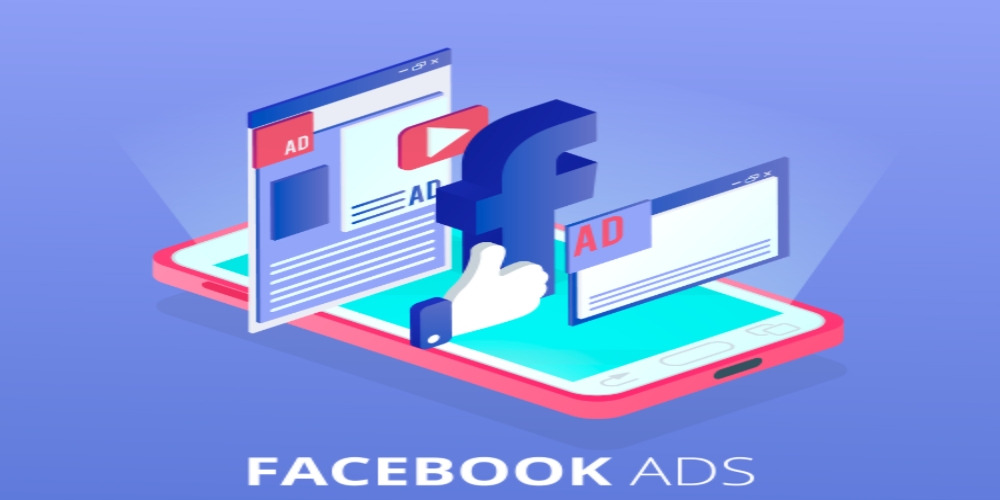 Facebook Ads have been a common source of confusion for many marketers. It can be difficult to know how to use this tool. But Facebook advertising has proven to be one of the most cost-effective and efficient ways to grow your business. Most successful ads on Facebook are ones with clear call-to-actions that capture attention. This includes offering a specific discount or sale or asking the viewer to like, share, click, or comment. But what if you don't have the time or budget to create a Facebook ad yourself? Don't worry, because you can outsource your Facebook ads to companies like ours.
Sometimes when you're starting out with Facebook advertising, it can be easy to lose sight of quality. For example, you might not have a team of designers at your disposal. It's easy to buy a quick ad and then have it looking sub-par.
And although we're all familiar with the likes of TV and radio ads, it's a different story when it comes to online marketing. Online ads can be designed to look more professional than most television or radio ads.
One of the easiest ways to tell if an ad is of high quality is to simply look at the colors.
Generally, you want your Facebook ads to look as good as a TV or radio ad. This means they should be inviting and engaging.
If you can manage your time and skills with relative ease, you should consider outsourcing Facebook advertising to us. We can handle everything from advertising design and campaign management to analytics and analysis.
Why Should You Outsource Facebook Ads?

You don't need to build a full-fledged Facebook advertising campaign to grow your business. We offer Facebook Ad outsourcing for several use cases: Starting your own business Managing your agency or portfolio of clients Lead generation for your existing customers If you're interested in Facebook Ads, this is a great way to start.
How It Works:
Outsource the work by bringing in your audience, data, and inspiration to the right company. We'll develop and run the ad for you in one of our ad platforms. When it's ready to launch, your ad goes live and reaches your targeted audience. Our platform then tells you how many users saw your ad, how many engaged with it, and how many people clicked through. We make it easy to measure the campaign and keep you up-to-date with data.
Outsource Your Facebook Ads:
You don't need to create a Facebook ad from scratch every time you want to promote a new product or promote a new sales lead. Instead, outsource your ad creation to a professional ad agency. They'll create ads that are:
Well-written
Creative
Powerful
Aimed at your target audience
Easy to create for you and your team
And most importantly, deliver results.
Facebook Advertising Is One Of The Successful Growth Tools:
Facebook advertising is becoming one of the most successful tools for growth in business. This is partly because of its reliability, as Facebook is not going anywhere. But it's also because there are companies that specialize in Facebook advertising and make it easy for you to use this tool efficiently.
As a single-source vendor, we have the tools and expertise to help you create a Facebook ad from start to finish.
Our shared experience with Facebook helps us understand what works on Facebook and what doesn't. This makes us more precise and makes the campaign easier for you to implement.
One of the reasons that outsourcing has become so popular is its flexibility.
You can now outsource your Facebook ads to online agencies, which can turn around quickly to offer creative services, live test your ads, or more.
This means you can keep your marketing strategy close to your fingertips. The other reason outsourcing Facebook ads is becoming so popular is because of the other benefits such as cost and time. An outsourced ad can often offer a significantly better price per click (or CPC) than if you created your own ads yourself.
Before you finalize your decision, remember that there is a difference

Once you've decided to outsource your ads to a company, you need to go through some steps to evaluate the right one.
This involves asking yourself a number of questions about the type of service you want, the type of people you are targeting, and the cost of your ad.
Of course, you can also always refer to our guide to Facebook Ads if you are in need of more information on how to use Facebook Ads.
Tips for choosing the right company
Here are a few tips to help you select the best Facebook advertising company for you:
Choose a company with a decent Facebook page:
While you want your ad to appear on your company's page, this may not be the most important thing to consider.
While you want your ad to appear on your company's page, this may not be the most important thing to consider.
Consider these factors when you're choosing an outsourcing partner:
User experience:
We look for companies with clean, well-designed websites. We also like businesses that have active Facebook pages that look professional, relevant to their audience, and well-maintained.
Communication:
We want to see an online form where you can easily fill out your questions. We also want to see quality feedback on social media pages.
Flexibility.
Whether you're looking for an outsource partner in the UK, or the US, we'll work with you to find the best solution for your business.
How to find the right Facebook advertising company:
Look for Facebook advertising companies that have a large audience and offer their services for a low cost. Search on social media to see if you can get referrals. Search Google with "Facebook Ads A company" and you'll see results from hundreds of businesses. Give them a call to see if they're a good fit.
Some good tips for creating a good Facebook ad include including the following:
Create a clear and simple description of what your business does or offers.
Make sure that your call to action is clear and simple.
Place your offer or discount anywhere in your ad.
How to measure your Facebook ads:
There are some places where you'll want to measure your success. First, you should start by figuring out what you're trying to accomplish by your ads. Analyzing the results you get from your ads will allow you to fine tune your ads, which is essential to boost sales. The next step is to evaluate the effectiveness of your ads.
The best way to get this information is to perform A/B tests. Testing this means you'll test your ads on two different sets of users to get different responses from different viewers. This way, you can figure out which ads will generate more sales, and which ones won't. You can run these tests right on your Facebook Ads dashboard. Using the insights from these tests will help you create ads that perform well, increasing your profits and sales.
There are many ways to measure the effectiveness of your Facebook Ads. The metrics you choose will depend on your goals, campaign goals, budget, and campaign length. If your ads are primarily for local businesses, you can use a tool like Facebook Pixel to measure where your customers live and spend their time.
With Facebook Pixel, you can take advantage of location-based insights, like how much people drive by your business. You can then use this data to create highly targeted and hyper-specific ads. Of course, you can also use Facebook Insights to see how your ads are performing. You can filter through the data to find the most engaging ads that you can then recreate.
Measure your ads for sales:
After you run your Facebook ads, it's important to understand how many conversions you have got. While it's easy to compare your click-through rate (CTR) and conversion rate (CR) on Facebook and Instagram, and make judgments based on those numbers alone, it's much more powerful to use your own data to show you what's working and what's not.
If your ad drives at least 2,000 impressions with 1 click and 2+ likes, it's a solid candidate for a new ad series. To make sure you're tracking the right conversion criteria, you can follow our guide to Facebook Ads to ensure you're set-up properly.
Here are a few questions to help you get started:
If your lead is willing to click through 2 times and engage for an additional 2-3 minutes, are you getting good results?
If the lead is already a qualified lead, what level of engagement is this person willing to give?
Measuring your ads for success:
Whether you're a business owner who has taken the time to learn about Facebook ads or you're just looking to boost sales without trying too hard, here are some tips on measuring your Facebook ad's success.
Know your goal before you begin:
It may sound like a no-brainer but what really matters is what your Facebook ad is trying to accomplish. It's important to set yourself up for success by deciding exactly what you want to do. The more specific you are, the more likely you are to achieve that goal.
For example, if you're trying to increase sales of B2B products, a customer experience-focused ad campaign might be the best fit.
Choose the right tone and frequency:
A wide range of tones and frequencies are possible with Facebook ads. Consider the long-term goal. Choose a tone that aligns with your brand's mission and values.
Conclusion:
You can use Facebook to grow your business and your bottom line. You can also build your brand and expand your customer base by targeting your audience and getting the word out through this social media channel. I have worked with thousands of business owners to increase their sales using Facebook Ads and I have learned that the best place to start is in your backyard.
Facebook's business model has changed in recent months, making it more expensive for businesses to advertise there. Facebook has started placing more emphasis on the quality of business ads over the quantity. That's likely to get even more expensive for businesses.
Over the past five years, we've developed a proven track record of working with small business owners to help them boost sales and grow their business. Our team has worked with thousands of businesses across the globe, building their brand to over 100 million followers.
More than ever, small businesses are turning to Facebook to engage their target audience, and to help them sell more. With this in mind, we're happy to help you maximize the effectiveness of your Facebook ads, giving you a better chance to win sales.
Facebook can be a great tool for driving revenue growth. And with the help of our team, you'll be able to do it quickly and easily. Businesses are continually looking for ways to save money and boost sales. Facebook Ads are one of the most cost-effective ways to achieve those goals.
There is no better way to start getting your business viral than through Facebook ads. While there are many steps and rules to follow, this is one of the most cost-effective and scalable ways to build your following and reach new customers. Remember, one of the most important aspects of getting a viral effect on Facebook is user engagement.
So, engage your users and engage them often. Facebook ads are the best way to get more people to notice you, engage with your content, and stay engaged with your brand. But what if you do not have enough time to accommodate all of your Facebook and messenger interactions.
There comes HiredSupport which is the most experienced outsourcing agency out there. We have been helping our clients with Facebook and messenger support interactions for a long time. We also offer a Free 7-day trial on all of our services including facebook and messenger support interactions so you do not have to regret spending your valuable money without testing something.