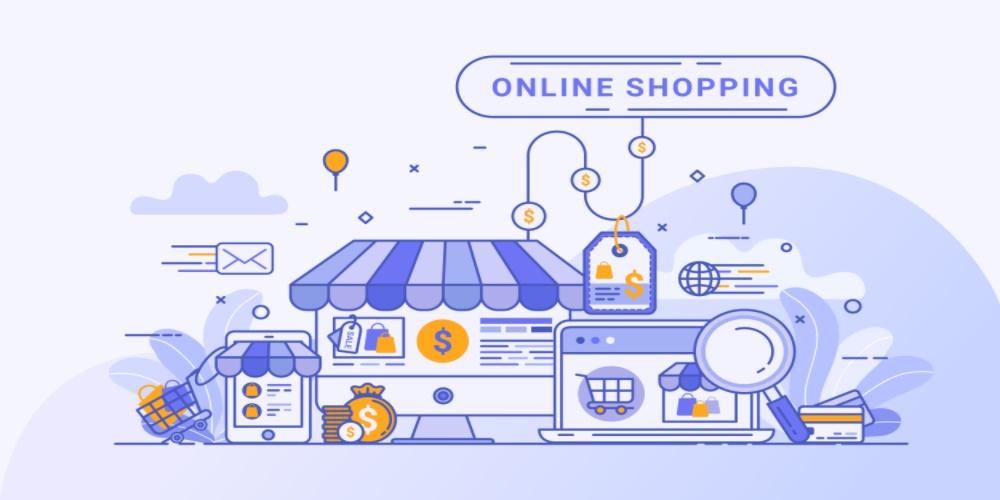 Creating a Shopify store is the easy part. The hard part is converting that store into a successful business. What's the best way to reach customers? What's the best way to answer their questions and concerns? How do you build customer loyalty? It's customer service. If you want to own a successful Shopify store, it's worth investing in customer service. In this guide, I'll cover the basics of customer service, share some common customer complaints, and offer a few tips on how to deliver stellar customer service.
The harder you make it for your customers to reach you, the more likely they are to leave you for someone who treats them better. Customers want to be able to access support from the convenience of their phone or computer. They also want to be able to contact your support team with as little friction as possible.
In other words, they want a 24/7 support team that responds to all questions promptly, and that can also quickly escalate a complaint if necessary. This guide will cover how to improve your customer service and what to do if your shop isn't fulfilling customers' needs.
If your goal is to own a successful Shopify store, then you should be excited about this guide. Here are the most important things you'll learn in this guide:
What is customer service?
What are the top problems facing small businesses?
How to ensure that you provide stellar customer service?
We won't focus on "hard skills," such as coding, database management, and design. Instead, we'll focus on "soft skills." We'll teach you how to be a great (and profitable) customer service representative. If you're ready to learn how to be a great Shopify store customer service representative, keep reading.
Deliver exceptional customer service at all times
The great thing about customer service is that it's a relatively inexpensive operation. Even with a million customers, a customer service employee could be handling 500,000 calls or support emails on a regular basis. Better yet, they won't need to hire a staff member to handle the additional work.
Instead, a single employee can handle customer support for hundreds of thousands of customers without hiring an additional person. So in this case, the investment isn't in your team, it's in the people on your team. You can't provide exceptional customer service without excellent people.
And hiring the right people is one of the most important parts of customer service. Once you have the right people, you'll be able to provide excellently. At Shopify, our main goal is to help people build profitable businesses. When it comes to customer service, we want to build businesses that stand the test of time.
This section will serve as an introduction to the topic of customer service in Shopify.
Customer Service for Shopify Stores:

When your Shopify store first opens, you'll likely get questions and problems as a part of the launch. Because you have no customer data at this time, you'll have to rely on your personal judgment, intuition, and gut feeling as a founder to come up with the solution to the problem.
When I first started selling on Shopify, I noticed a lot of issues and questions that customers were having. I'd read customer reviews, find out what they were looking for, and start creating products that fulfilled those needs. I figured that most customers weren't using the product yet, so I didn't care what they were looking for as long as I provided the solution. As my product sales grew, I realized that was a bad idea.

What's a Shopify store?
A Shopify store is a storefront on the Shopify platform that houses your online shop. A Shopify store is different from other online storefronts like Amazon because you can sell physical products, from any category. Like with any storefront, you need to start with designing the store itself. The following features will be common to all stores:
A large stock of products
Customizable headers and footers
A large product-filtering system
A responsive design
Loyalty and customer support platforms
A brand
These features are typically shared between a hardware store and a book store, but for now, they're primarily related to the Shopify platform. These features can make your storefront much more inviting and easy to use. In my personal opinion, your business.
It's 2021. Social media and a litany of websites are making it easier than ever for customers to interact with businesses.
To remain competitive, businesses are becoming increasingly responsive to their customers. The customer service department of a business isn't there to respond to basic inquiries. In fact, it's there to help you achieve your goal, which is ultimate to increase sales.
Common Customer Complaints and How to Address Them:
Before we get into the nitty-gritty of customer service, let's go over some common complaints and why it's necessary to address them.
Not A Happy Customer:
You're going to hear this one from time to time."I tried your website and it didn't work."
I know, I know, I hear it a lot.
But there's a good reason for it.
A lot of people create websites and blogs.
And not everybody knows how to take care of them.
They say it's not worth the time.
But if you want to be a leader in your niche, you have to put in the time.
You have to invest in your business's future.
Even if the site doesn't perform as well as you hoped.
You can't just create a website that's free, build a blog, and expect people to come flocking to your site.
When you're starting out, your customers may have some complaints. These complaints are normal and most likely to be related to a few factors:
Your website may be in its infancy.
You may not have enough traffic (or traffic is extremely slow).
You may have a lack of marketing support.
It's easy to blame the internet when you don't get visitors. But in reality, most customers will simply not buy from a company if their website or e-commerce experience is a disappointment.
So if you're running a business that's just starting out, consider these common customer complaints and how to address them.
How do you make customers happy?
Most customers will complain about the same thing:
They think your company is ugly.
Your products don't look or feel like yours.
This is the list of the most common complaints I hear in emails or chats:
No in-app help at all (such as FAQ pages).
No live chat during your shopping cycle.
No immediate replies to your emails.
No support forum posting responses ASAP.
No sharing your login information to free plugins.
I put together this list of the most common complaints and how to address them for your Shopify store. Use my list to make your store great, and make my job much easier.
Customers hate waiting for help:
One reason for this is that Shopify stores have such a quick pace compared to other eCommerce stores. You could be selling through your store within minutes, and there is an initial part of the checkout process where you must authenticate your details. Let's have a brief overview of what customer service is.
What is Customer Service?
Customer service is the act of offering a service or product that improves your customers' experience. Customer service can be difficult to define, but a few ways to think about it are: "What is customer service?" "What is the key to customer service?" "What's the difference between customer service and customer experience?"
Each of those concepts has positives and negatives. The power of customer service to turn potential customers of your Shopify store into paying customers. Customer service can create extremely loyal customers. The best way to help your customers is to listen to their problems and help them solve them.
Remember, having the right product is only one of the many reasons to keep customers.
Customer service is your job to help a potential or existing customer. When you go on a trip to a restaurant, the first thing you do is a check in with the staff and ask what's on the menu.
When you visit an ATM, the first thing you do is ask for the number of the nearest teller.
Customer service is the same.
If you want your customers to keep coming back, you need to provide them with great service. Your goal isn't to sell them a product. It's to sell them an experience.
How to Deliver Great Customer Service for Shopify?
The majority of people are not aware of the power of a great customer experience. This is because we're conditioned to believe it's not as important as getting a sale.
That's not true.
The better the customer experience, the more loyal your customers will be.
For example:
Customer service is any form of customer interaction designed to help people with their problems.
Whether you're the CEO of a company or the guy who's manning the front desk, customer service is the first line of defense between customers and their problems.
The key is engagement.
Too many companies think that customer service is a contact center where they make phone calls and talk with customers on the phone.
This is part of customer service. But customers don't like it.
In most cases, a phone call is too expensive. So the company ends up talking to the customer over the phone on an unreliable system like live chat or an email survey.
When a customer finds out that the customer service is a phone call, there's a natural response:
"I'd rather not do business with you."
Customer service is the process of assisting your customers to get the best possible outcome.
Let's say you're a lawyer.
When you give someone legal advice, you're trying to solve their problem. That means you're working to help them solve their problem so they can get back to their life.
After doing that, you'd want to make sure the client is happy with your services.
Now, the opposite is true.
I'm sure you have an idea of how something works.
If you've ever been in a store and struggled to find a product, you know what it feels like.
You don't know how a book will work in your living room until you read it, which is why you want to get a basic idea of the book first.
But, when you're in a store, the customer service person is supposed to help you find the product you want.
What Should You Do as a Merchant?
As a merchant, you set the tone for your customer service. You set the tone by how you treat your customers, and how you treat other people. Did you know that many small businesses will end up paying tax on the revenue they make from their customers if they refuse to deduct sales tax?
The US tax code allows a business to deduct the cost of goods they sell to customers, but if they don't charge sales tax they are forced to pay the full tax to the government. If a business doesn't charge sales tax, they end up losing money on the sale, since that money could have been used to pay someone who works for them.
It's very easy to forget about sales tax if you're in the checkout and billing phase of your shop.
Before you start getting customers, you should probably answer the following questions:
Are you confident in your product?
Do you have the customer service skills to help your customers?
Can you provide a 30-day money-back guarantee or other extended warranty?
How are you going to respond to customer complaints?
How should customers reach you?
Are you comfortable with social media and other online channels?
What are your marketing strategies for attracting customers?
And the most important: How do you plan to turn those customers into customers who keep coming back for more?
A Little About Shopify Customer Service:
Customer service is at the core of the Shopify platform. As a merchant, you need customer service to sell. If you can't respond to customers, you'll likely struggle to
So far, I've only talked about building a website and a store. But, in the end, it all boils down to converting more customers and creating a following.
That means you have to think of your customers as customers.
If they bought your products through a secondary platform such as Amazon, they are considered your customers, regardless of how they acquired your products.
What should the merchant do?
This is a good question, but it's also the wrong question.
Just as every job comes with unique skills and strengths, every merchant also comes with a unique set of skills and strengths.
Most merchants also come from wildly different backgrounds and will be just as surprised as you are with how they can use customer service in their business.
For example, one merchant's strength is negotiation. This merchant will know how to break deals, and how to write contracts. This merchant may have spent years in traditional marketing and sales.
Another merchant's strength is art. This merchant has an eye for the perfect design. This merchant may spend their days hunched over Photoshop and Illustrator.
Still, both of these merchants can not be successful merchants if they are bad at customer service. As a small business owner, you have to be prepared to listen to your customers' needs. I realize that it's hard to hear what they want to say. But if you don't listen, you can't get ahead of the complaints that arise.
Summing up:
Creating a Shopify store is a breeze.
But it's also easy to turn your store into a failure.
This article covered a few key points that I think will make your store successful.
So take what you learned, and apply it to your store.
Then let me know what you'd add to the list in the comments!
Every great store makes a commitment to delivering amazing customer service. To a company with customer service as a priority, that's what being customer-centric really means.
With this in mind, it's clear that providing exceptional customer service makes Shopify a great platform for business.
Happy selling.
Don't worry, it's not that difficult to make money from your Shopify store.
Not by any means.
And it's definitely not something you should do without further assistance.
Get to know your customers. What are their needs? What kind of questions do they ask you?
Conquer these. Become the best possible service provider for your customers.
By following these steps, your store will pay for itself, and it'll become
Building a successful business with Shopify takes time and patience.
Get your hands dirty. Talk to your customers. Ask for feedback.
And then have faith that your store will take off.
It may be a little bumpy at first, but it will eventually blossom into a profitable business.
Conclusion:
One of the reasons Shopify is so popular is its intuitive design, powerful features, and convenient payment methods. But what about the customer experience? It's all too common to find the Shopify user experience is just as confusing and inefficient as the apps used to build it.
In this article, I've covered the basics of customer service in Shopify. Now it's up to you to put this knowledge to use and create a solid customer service strategy. What are your best practices for creating a successful customer service strategy? Please leave a comment and let me know.
As a business owner, you probably do not have time to invest in building outstanding customer support. If you don't have the time or patience to let it grow, find a reputable company to manage your store. You should invest in the most trusted and experienced outsourcing agency to manage your Shopify customer support.
HiredSupport is a well-known name among Shopify business owners. We have not only taken care of their customer support with our top-rated agents but also assisted them in building a flawless customer experience. This is why we have our clients stayed with us for years.
What advice do you have for growing a business on Shopify? Share your tips in the comments.