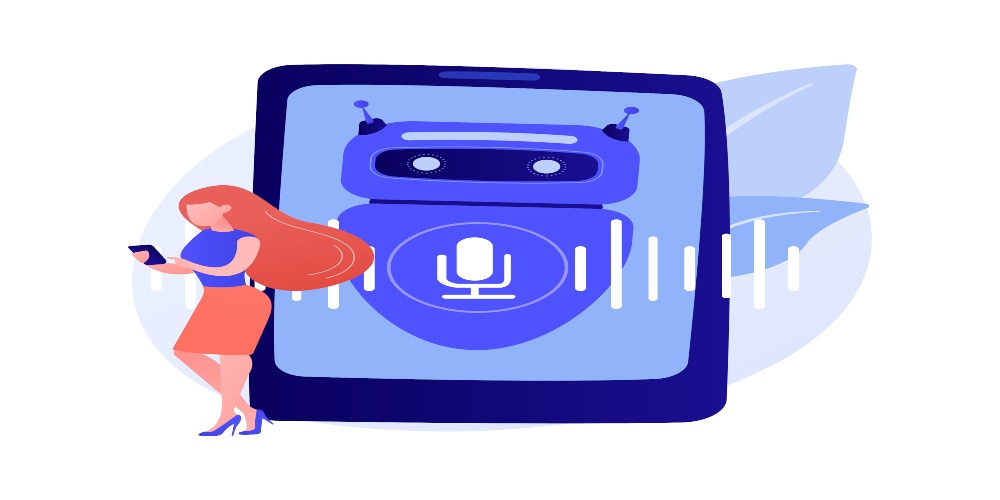 Chatbots are the newest trend in customer service, as several large companies have started using them to answer basic questions about their products and services. But does this really make sense from the consumer's point of view? Some experts think that chatbots are a great way to deliver value efficiently. Still, others believe that they take away from the customer service experience, creating an impersonal environment where you never get to speak with a human being. This article discusses both sides of the debate and offers advice on how you can decide if chatbots are suitable for your business or not.
Is it too early to start using chatbots in marketing campaigns?
Chatbots may be cool—but do consumers really want them in their day-to-day lives? The consensus among industry experts is that chatbots have a lot of potentials, but it's too early to say if chatbots are a fit for marketers. Chatbots could prove very useful in automating responses. Still, until they develop an intelligence level similar to that of humans, chatbots are better at creating engaging conversations than doing anything productive on their own.
Chatbots have a variety of potential uses. Marketers could use chatbots to build customer loyalty, run loyalty programs, show up on social media, chat with consumers about their latest products, or host online contests for engaged customers.
Today, chatbots are being incorporated into marketing strategies, but it's too early to tell if they'll be a worthwhile investment or simply a passing fad. At present, chatbots in marketing campaigns are mostly limited to fun and engaging applications like interactive games and customer service FAQs—valuable services that help consumers interact with brands. For chatbots to develop into an instrumental part of online marketing strategies, they'll need to evolve far beyond simple interactive conversations.
What exactly are chatbots anyway?
As a consumer, you might be more familiar with chatbots than you think. When you order a pizza using a pizza-ordering app, you interact with a chatbot to complete your transaction. The chatbots on websites such as Facebook and LinkedIn are there to answer questions and post content. But do consumers really want to talk with machines in their day-to-day lives? What does it mean for businesses if customers aren't into talking with bots all that much?
So, is there really a market for chatbots among consumers? It depends. Chatbots are still new, and they're in their infancy. Suppose businesses successfully create AI that can understand human speech and respond to requests seamlessly, then yes. In that case, people might start using chatbots more frequently than calling customer service or visiting a business website. But we're just not there yet. What do you think about chatbots as a consumer?
So, are chatbots a better choice than websites or apps? It depends. If a business's entire purpose is to answer common questions for consumers, then sure, go with a chatbot instead of an app or website. Chatbots can operate 24/7 and don't need to be redesigned as much as an app or website. They also reduce repeat calls because users have all their information at their fingertips via a chat history.
How successful have companies been so far with their use of chatbots?
These days, you don't need to go far before you hear about companies using chatbots in their marketing strategy. So, how successful have companies been so far with their use of chatbots? If you ask Jon Spector, VP at Virgin America, he'll tell you that his company has found success by always having a human available when consumers want to talk with an actual person.
In other cases, however, chatbots have failed miserably. Over 70 percent of consumers in one survey said they'd opt for human-to-human contact instead of artificial intelligence.
These varying degrees of success may point to a broader trend. Just as social media helped drive e-commerce, chatbots may follow a similar pattern by enabling drive AI-based commerce. More than 50 percent of consumers believe that they'll make most of their purchases online in five years.
Is Facebook Messenger really where it's at for consumer marketing campaigns?
The jury is still out. Marketers are predicting that 2016 will be the year of chatbots. Consumers had had positive reactions to them in several limited situations, such as when Amazon's Echo introduced a service called Alexa back in 2014. But Facebook Messenger isn't exactly Amazon or Apple, and consumers haven't grown up on it.
There's a lot to consider when deciding whether or not chatbots are worth it for your business. It all boils down to finding out what customers really want and if it's more than a gimmicky convenience. Let's look at some pros and cons of bots that may help you reach an informed decision.
Some retailers and brands have created their own dedicated Messenger bots to help consumers make purchases directly. The goal is to be as straightforward as possible — no typing required — so shoppers can easily browse, select and pay for products. And since there's a limited amount of space available on mobile devices, businesses must prioritize which items are most important. Whole Foods' bot, for example, lets you buy products with just a few taps of your smartphone camera.
Should we be using voice assistants like Amazon Alexa or Google Home instead?
When it comes to creating business applications, I'm asked one of the most popular questions: Do consumers want them (or will they want them)? The short answer is…I don't know. But what I do know is that these voice assistants have done an incredible job at becoming valuable tools for consumers. And businesses are using them in a big way. Whether or not chatbots will be integrated with these tools remains to be seen.
The most compelling argument for chatbots is that users prefer to use voice assistants over apps. And it's an argument that has some merit. According to a recent report from eMarketer, 75% of Americans own smartphones, and 58% of smartphone owners use their phones daily (in any capacity).
Although I'm not convinced that users prefer using voice assistants over apps, I am convinced that they will become an increasingly popular option for engaging with businesses and brands. Should we be using them in 2018 and beyond? That remains to be seen. What is certain is that chatbots are evolving at a rapid pace. And if you want to stay competitive and relevant as a business, it's worth your time and energy to invest in them sooner rather than later!
Does the success of WeChat in China mean anything for brands here in the US and other Western countries?
Many US brands have used chatbots in recent months, with varying degrees of success. This begs two important questions. First, are chatbots right for your business? Second, what should you do to make them successful (if they are)? And if they aren't suitable for your business, consider how they might fit into your broader digital strategy (more on that later). The answers to these questions depend primarily on where you live and who you're selling to.
WeChat has been a big hit in China for several reasons. For one, it's an all-in-one mobile platform that includes messaging, apps, payments, and news. Many US brands have used chatbots in recent months, with varying degrees of success. This begs two important questions. First, are chatbots right for your business?
First, are chatbots right for your business? If your business is all about interaction and engagement (instead of just selling a product), they are worth considering. In addition to WeChat, Facebook and Twitter have created dedicated chatbot platforms. Most recently, Amazon has launched a service aimed at helping brands develop chatbots that can interact with their customers.
Are Chatbots Old News? (A poll)
55% of people think that chatbots are old news and have no place in today's tech world. 17% were neutral on chatbots, while 28% thought that chatbots are helpful in specific contexts. When asked why they felt chatbots were or weren't beneficial, many respondents cited their preference for human interaction; some reported problems with poor voice recognition software or a lack of knowledge on using them effectively.
Whether chatbots are helpful in specific contexts is another contentious point. It would appear that, despite their many flaws, chatbots still have their place in today's tech world. As long as businesses and consumers take care to use them appropriately, we can expect to see them live on for some time yet.
In summary, chatbots appear to be helpful in specific contexts. This is not to say that they are problem-free; on the contrary, many respondents cited flaws with poor voice recognition software and a lack of knowledge on how to use them effectively. Whether or not you believe that chatbots have a place in today's tech world largely depends on your opinion of AI technology and whether or not you think AI will help businesses meet customer needs more effectively.
Will you consider using a Chatbot as your next marketing campaign platform…or not? (A poll)
The answer to that question is a critical decision because chatbots have enormous potential—but you'll want to make sure they're working in your favor and not against you. Before launching your next campaign with a chatbot, here are some questions worth asking before launching your next campaign. (polls): 1) Are You Going to Integrate with Your Website or App Platform? 2) How will your company measure its success if they choose not to integrate with its website or app platform (website visitor…etc.)?
Poll results! Most respondents (65%) said they would consider using a chatbot as part of their next marketing campaign. 14% said no, and 21% were undecided. So what does that mean for your business? If you want to appeal to a younger audience, you'll definitely want to consider how integrating a chatbot could work in your favor.
Are you ready to take your marketing to a new level with chatbots? To learn more about how chatbots can help you market your business, get in touch with us today!