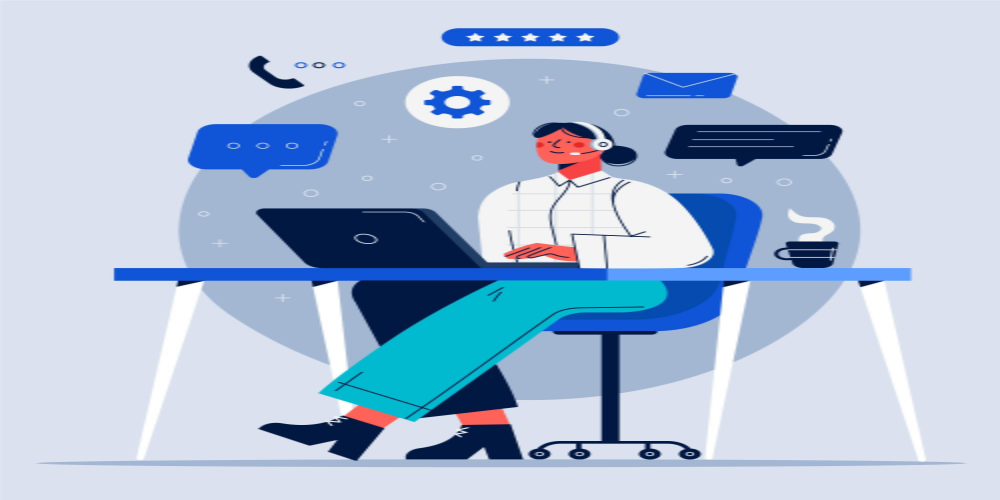 5 Proven Strategies To Become A Successful Live Chat Agent
A Secret Recipe To Becoming A Successful Live Chat Agent:
Live chat is a great way to provide customer service support. A study of web visitors found that 44% of people who contact customer service on the phone would prefer to contact the company by live chat instead. In addition, live chat agents can answer more complex questions and solve problems faster than phone call centers.
But like in any field of life, as you have to adapt to some principles and techniques to suit the demands of your role, you need to follow some principles to make sure you are pleasing the customers of your clients. Live chat is not just about talking to the customers in a boring way just to make things work right at the moment. It is a complete philosophy and science, which could take that small start-up to be included in fortune 500 companies.
After spending tens of successful years in outsourcing we have hired and fired many live chat agents. Of course, we have observed some key characteristics in those outstanding live chat agents who have a greater ratio of converting the leads to sales, and once in a blue moon, we receive negative feedback about them. We monitored the chat logs in detail ( of course with the permission of our clients) for this research, to find out about their style, tone, behavior, and customer engagement.
And now, we are giving the secret recipe. We have carefully compiled 5 proven strategies that can lead you to become successful live chat agents. Let's dive in.
1. Adapt Your Personality to Suit the Demands of Your Customers.
This is the first and the most important. Your personality speaks better about yourself. You can not genuinely love a person by keeping hate for them in your heart. You have to be real. You have to adapt that personality.
Let's say, if you do work for technical support, you must be receiving new errors in the live chat so often. Instead of getting frustrated over them, you can adopt thinking, a behavioral pattern that suits your customers the most. This can not happen in a day or so. You have to practice it daily. Try to compare the statistics of your past month's performance with the month when you have tried to adapt to the customer-centered personality. You will surely see a significant gain.
2. Be Authentic in What You Say and Do.
Authenticity means you act in a way that shows your true self. In the first point, this does not mean you do not have to be authentic while adapting a personality that suits your customers. Authenticity is what your customers want.
Imagine being guided wrong about a product and then buying it. You must surely be thinking not to buy it again. Being authentic contributes towards the loyalty of your customers in the long run.
Our studies have shown that the live agents who have kept their authenticity, no matter what they say or do perform way better.
3. Get Feedback from Customers Regularly to Understand the Needs of Your Prospects and Customers.
A successful live chat agent never forgets to remind their customers of honest feedback. It helps you to gain insights into improving your service, your products, your website, and your live chat.
We have seen that those live chat agents who have asked for feedback have a better product knowledge which in turn plays a huge role in becoming a better live chat agent.
4. Develop Rapport with Prospects and Customers by Having Personal Conversations with Them on a One ­to­ One.
Building your rapport is important. If you are being chilly to others, chances are you will also get the same reaction from them. The same applies to the live chat. Being angry with the customers will make them angry over your company, being rude does the same, and so on…
You have to give genuine compliments to your customers. You have to show that you care about them. You have to solve their problems as if you are solving your own.
A simple question like "How was your day?" or simply wishing the customer "Happy Birthday! Best wishes" ( in case you have customer data ) could result in wonders regarding building your rapport.
5. Understand the Benefits of Customer Satisfaction for You and Your Company.
No company can ever achieve a 100% customer satisfaction rate. This is a fact. But it does not stop you from going one extra mile to please your customers. In a live chat, you are engaging with the customers in real-time. They must be in a hurry. They need that problem solved quickly. They need honest guidance about that product. Do not just simply fulfill the formalities.
A good live chat agent understands the tone and severity of the problem of the customer. There may be times when you have a long support interaction just to solve a particular problem and your customer is hesitating in asking for another. By simply asking "Is there anything that I can do for you?" you can build a sense of confidence in your customers and they are going to trust you again. Had that problem not been solved, there must be something remaining to bother your customer which results in lower satisfaction rates.